Interview with Geert van Geest
LVG Plants in South Africa
LVG Plants in South Africa is a customer of Anthura. The owners, originally Dutch, have lived there almost all their lives and have gone through some enormous developments with their company. The brothers – Ivo, Bart and Geert – all have their own roles within the company. They are always on the lookout for new opportunities and don't shy away from challenges. Last June, the general manager of LVG Plants, Geert van Geest, joined Mattijs van Nieuwkerk to share his experiences. He is now telling his story again.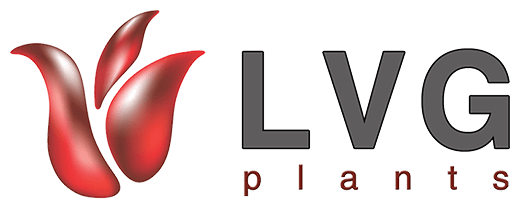 Can you tell us how you ended up in South Africa?
My father Lourens used to grow flowers in Naaldwijk, in the Netherlands. A flower grower from South Africa and a Dutch greenhouse builder came to my father's company to visit the new greenhouse they had just built. The South African asked my father if he would like to work for them in South Africa, and then the seed was planted. My parents visited South Africa, thought it was a beautiful country and became enthusiastic about going to work there. We emigrated in 1983. I now live with my wife and children at our company.
How did LVG Plants come into being?
My father was first a flower buyer at the flower auction in Johannesburg for the Toxopeus family. This is the family that founded the flower auction here. In 1986, together with this family, he founded the pot plant branch of LVG (Lourens van Geest) Plants. These were all green houseplants. In 1995, the shares of the Toxopeus family in the pot plant company LVG were taken over and we rented the production location. We bought our own plot of land in 1997 and systematically moved from the rental garden to our own company in Krugersdorp, Johannesburg.
Just before the millennium we started to separate production from sales, and sales from logistics. Soon after that, we switched from green to flowering houseplants, because the demand was greater and it was easier to plan. Anthurium plants were a must in our flowering assortment. We started with this product group in 2001 and almost immediately we received test deliveries of Phalaenopsis pot plants. Later we added them to our assortment. Over the years we have expanded our assortment and currently we grow 20 different products, including pot roses, spathiphyllum, cyclamen, begonias and zantedeschia's.
In 2016 you invested in sustainability. Can you tell us something about that?
We built a solar collector field of 7,000 m² to heat the water. As a result, we hardly need to use any coal for this purpose. We are quite proud of it, because it is the largest solar collector field in the southern hemisphere.
In 2017, your company was hit by a tornado, resulting in enormous damage. What happened and how did you tackle it?
Of the 11 hectares of greenhouse, three hectares were razed to the ground in just a few minutes. There was really nothing left of it. The tornado also caused damage to the rest of the company, but that could be repaired. We had to rebuild those three hectares from scratch. This has taken quite a lot of effort, because in a very short time you not only have to make important decisions, but also make long-term choices. And where are you going to start? In addition, arranging things takes a lot of time, because certain materials and knowledge are not available here. The new greenhouse, for example, had to come from Belgium.
"Of the 11 hectares of greenhouse, three hectares were razed to the ground in just a few minutes."
All our Phalaenopsis plants were also lost. We imported young plants from the Netherlands and in the new construction the growing, cooling and finishing sections have now been put together in one greenhouse, as opposed to before the storm. So there was room for improvement. We rebuilt everything in phases and completed it last November. It took a little over a year, with a lot of stress, uncertainty and frustration, but also a lot of understanding, help and commitment from other people. That was heart-warming, because I can tell you that it was a tough period.
What is the current structure of your company?
I am general manager, my older brother Ivo is responsible for sales and marketing, and Bart, who was the only one born in South Africa, is responsible for production. LVG has 400 employees from the region, all South Africans. All three of us live on the company premises, as do my parents. My father still has an advisory role, but often stays at his home in Cape Town or, during the South African winter, in the Netherlands.
What is the biggest difference with the Netherlands in terms of production and sales?
In fact, we do everything up to the retail chains. We grow our own plants and have direct contact with our suppliers. We also take care of the planning, sales and marketing of our products as well as the logistics. We drive our own trucks to deliver our customers. We also have a wide range of products. To fill the trucks and sell plants outside Johannesburg, a wide range is a prerequisite.
Your own distribution and sales organisation for the retail sector is thus successful. Why do you think that is?
We get a lot of information from the retail sector and feedback from our customers about the market. Furthermore, we have insight into their sales figures, so we know exactly what is popular in terms of colour, shelf life, pot size etc. And also what does not sell. There are no intermediaries. We then share information back and forth: this requires trust and good agreements. That trust in each other exists, so we know what the consumer wants. We also respond quickly to trends. Besides open communication, you also need exclusivity. If I sell certain plants, I am sure there is no one else in South Africa selling them.
What else could we learn from you in the Netherlands?
That brings me back to what I just said before: direct sales, more access to the retail sector, and knowing what the consumer wants. This last issue is still your biggest stumbling block in my opinion. I would also spread more risk: there are too many monocultures in the Netherlands. I also think exclusivity can help to protect your market and maintain your position.
What else can you learn from similar Dutch companies?
In South Africa we still need to professionalize more and we also need a lot more automation. This is difficult with a wide range of products and few skilled professionals.
How do you see the future of LVG Plants?
Political and economic conditions are quite difficult in South Africa, but we always remain positive. There are plenty of challenges; we have to deal with the negative ones and sometimes we have to look for the positive ones ourselves. The rise of the middle class will continue and that category must grow. We ourselves expect to grow and continue to develop, because stagnation means decline. It's no surprise that we are planning to build an additional five hectares of greenhouses in the coming years, with the first hectare being filled with green plants. The assortment my father once started with. In any case, we're looking towards the future with great confidence.
What has been your experience of collaborating with Anthura?
Anthura supplies our exclusive Anthurium and Phalaenopsis plant material. Our relationship is good and we have made good, clear agreements with each other. The cooperation is very pleasant and Anthura has made and continues to make a positive contribution to the development of LVG Plants. The best part is that we can keep learning from each other.