Spirit
Refreshing with a playful character!
Spirit is refreshing with a playful character in the current colour trend
Spirit®, with its eye-catching pink flowers, is both beautiful and striking. This compact Anthurium has
a surprisingly large number of flowers on the plant and scores highly in terms of cold tolerance. The different pot sizes make Spirit a truly multi-purpose plant: there is something for everyone.
Spirit is a newcomer to the range. From the very first moment it was clear that the variety had a good chance of developing into a commercial variety. Due to its distinctive colour, Spirit stands out from afar and attracts attention everywhere. The large number of flowers adds colour to both the plant and its surroundings. Spirit further distinguishes itself by its excellent scores in Anthura's cold tolerance tests.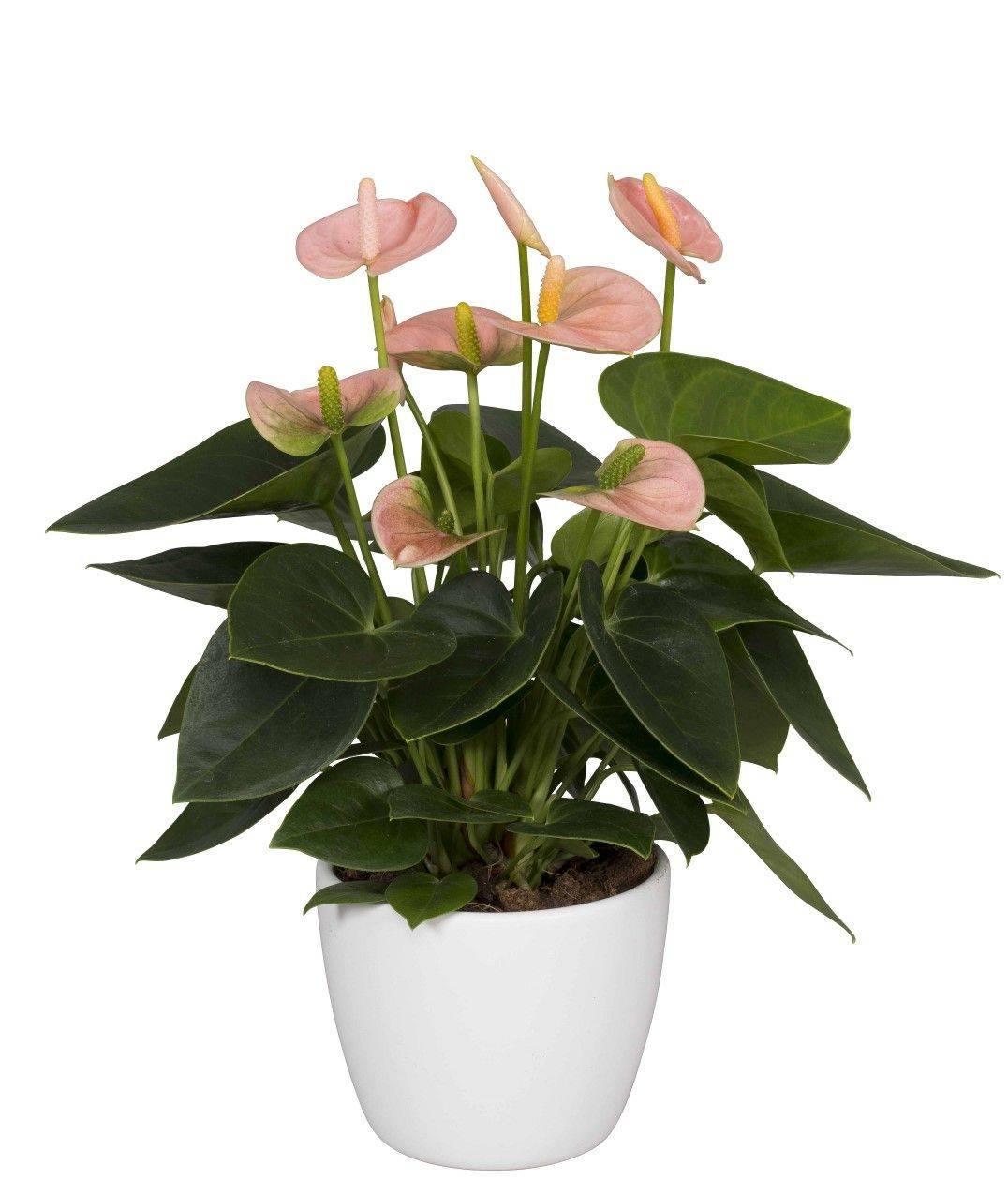 Spirit is very suitable for small pot sizes and new flowers follow each other in rapid succession. In the growing period, Spirit can do with some extra attention. The roots grow slowly, so beware of wanting to grow and repot too quickly. In warm conditions, Spirit can lose its fresh colour a little, so make sure your greenhouse conditions are not too warm.
The corresponding Pantone colour 'Living Coral' has been declared the Colour of the Year. 'Living Coral symbolizes our innate need for optimism and joyful pursuits and embodies our desire for playful expression', according to the Pantone website. This description is entirely in line with the experience of the pot Anthurium Spirit.
For more information about the availability of Spirit, please contact our account managers.